Omaha, NE—August 30, 2012—The revolutionary new OCULUS optics pack more cutting-edge technology and hunt-friendly features into a compact, lightweight package than any other optics in its price range.
Binoculars 5.0    8×42 Power 42mm – Intro Price $199.99USD
10×42 Power 42mm – Intro Price $229.99USD
Binoculars 7.0    8×42 Power 42mm – Intro Price $329.99USD
10×42 Power 42mm – Intro Price $349.99USD
Spotting Scope 15-45 Power 60mm – Intro Price $349.99USD
The extra-low dispersion glass (ED glass) condenses incoming light in the 7.0 Series binoculars to minimize rainbow effects for better color reproduction and clearer images. Color fringing and chromatic aberrations are virtually eliminated.
Our 10×42 binoculars have a 341-foot field of view at 1,000 yards. By design, 12 percent more picture is visible through the eyepiece than a comparative binocular at 303 feet. This increase improves location and tracking of moving targets across the landscape.
Every element in the frames, lenses and eyepieces work together to form a watertight seal maintaining optical advantage, even in less-than-optimal conditions. Lens fog is eliminated by a purging tube of any potential moisture and filling them with inert nitrogen gas.
For the 7.0 Binoculars, rain and dirt won't obscure the field of view thanks to a hydrophobic lens coating on our objective lens. This keeps lenses bright and clear during inclement weather. On all binoculars, every lens surface that contacts air is treated with anti-reflective (AR) coatings. This coating increases light transmission to 99.5 percent per lens, which lets you focus on the field and its inhabitants without losing any clarity to glare.
Aluminum was long the preferred frame due to its light weight. However, we use magnesium for our 7.0 Series binocular frames. It's much more rigid and even lighter than aluminum. This shock-resistant magnesium frame is wrapped in a durable rubber armor that provides a firm, comfortable grip in all weather conditions.
Dial in your focus with precision using the machined center focus wheel. The textured, wide-body design makes it easy to use–even with gloves. The oversized diopter adjustment has groove patterns that allow exact movements and turns. The result is a sight picture dialed to your specific settings.
Eyecups were designed and machined for partial extension, giving eyeglass wearers a full field of view with no vignetting. Four positive stops allow for quick and simple adjustment. 7.0 Series features high-grade prisms with dielectric coatings maximize reflectance, exceeding 99 percent across the full range of visible light. This sharpens color, contrast and brightness in all light conditions.
Many of these same quality features are offered in the 5.0 Series Oculus binoculars.
OCULUS Riflescopes
3-9x Power 40mm – Intro Price $199.99USD
3-9x Power 50mm – Intro Price $219.99USD
4-16x Power 44mm Side Parallax Adjustable – Intro Price $269.99USD
6-24x Power 50mm Side Parallax Adjustable – Intro Price$299.99USD
Spot your target and point of impact with extreme clarity and resolution thanks to premium-grade, precision-ground glass lenses.  Not all fully multicoated optics light transmission performance is the same. Oculus performs at the top of the pack in comparative lab testing.
Never lose another target to glare with OCU-COAT anti-reflective (AR) coatings on all air-to-lens surfaces. They increase light transmission to 99.5 percent per lens.

All scope tubes are air purged in a vacuum chamber and pressurized with laboratory grade nitrogen gas to ensure an optimal sight picture, even in the harshest conditions.
Our scopes are 100% tested to ensure all machined components, O-rings and high-grade lubricants are sealed for complete waterproofing.  The zoom tube erector system is a critical mechanical component to maintain accuracy. Ours stays that way between power levels with accurate movement across the zoom spectrum.
A solid metal construction combines with precision machining and tight tolerances to ensure shot-to-shot accuracy. We've designed a unique, resettable turret system that adjusts through 1/4 MOA adjustments and back to zero with no tools required. (Target turrets with 1/8 MOA adjustments on select models).
Acquire any target fast by rotating the fast focus eyepiece to your adjustment bringing the reticle into clear focus. Easily compensate for parallax in varying target range shots. Adjustment ranges from 25 yards to infinity, minimizing variables and errors. Duplex, illuminated pin point and mil-dot reticles are available to fit specific needs.
All of our scopes are machined from single-piece, aircraft-grade aluminum. This maximizes strength and resists metal fatigue over time in the field. The lenses are centrically aligned and locked into position using fine-thread lockings.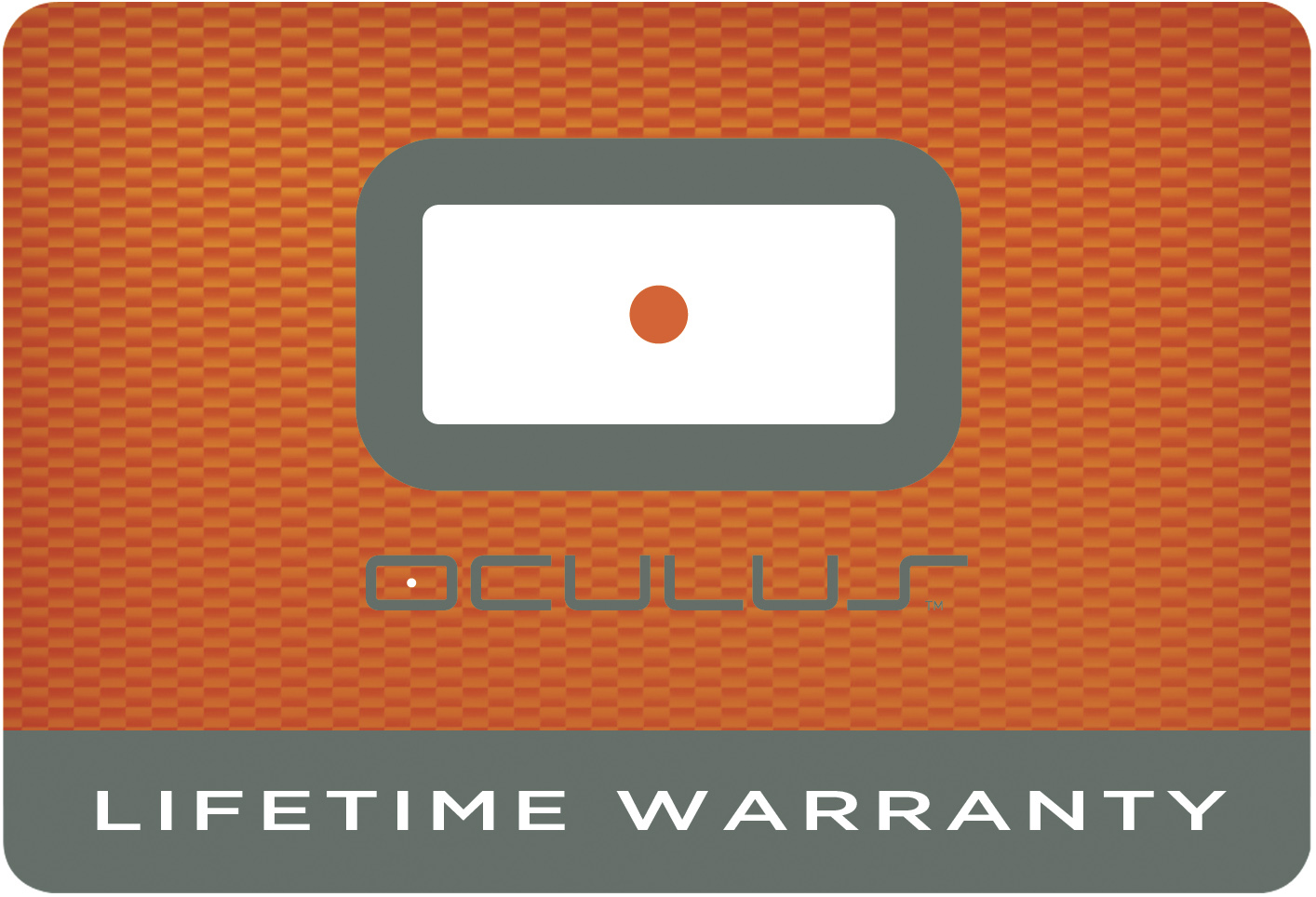 Oculus handles extreme field abuse and holds up against the challenges of magnum loads. Every scope is 100 percent recoil tested with an impact force of 1000G's. Matte black, hard coat anodized finish affords low glare concealment, while its extreme surface durability endures the most rugged conditions.
We are so confident in our products that we guarantee they will perform with the Oculus Lifetime Warranty.
Available at Bass Pro Shops and other outdoor retailers and websites across America and Canada.
For more information and details about the Oculus line of products, visit www.oculusoptics.com.